Our Expertise – Our Technology
In the Molecular Diagnostics Competence Unit of the AIT Center for Health and Bioresources, we identify and validate useful biomarkers for minimally or non-invasive diagnostics in body fluids in order to develop point-of-care solutions. A particular focus is on liquid biopsies (blood, extracellular fluids and saliva), which are ideal for point-of-care measurements. In our academic or industrial projects, we act as a service provider or research partner.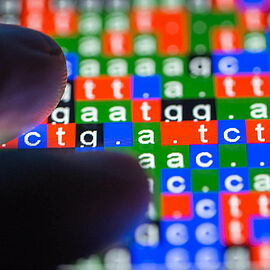 BIOINFORMATICS
Personalised Medicine is based on the genetic and epigenetic repertoires of diseases and the availability of novel drugs that target altered genes and signalling pathways. We are researching automated and reliable methods for analysing and interpreting these data to maximise informative value and cost and time efficiency.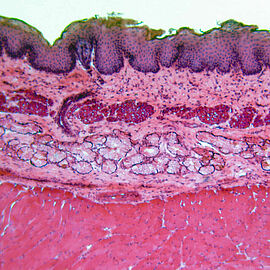 BIOLOGICAL BARRIERS
We have more than 15 years of experience with models of biological barriers such as the blood-brain barrier or the epithelia of the lung, kidney, oral mucosa or intestine.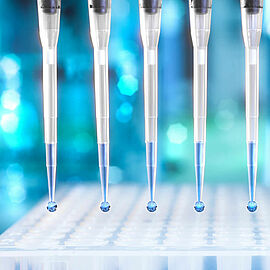 BIOMARKER DEVELOPMENT AND VALIDATION
We define biomarkers for the early and rapid detection of diseases with innovative high-throughput technologies in combination with self-developed workflow-based software tools for data analysis.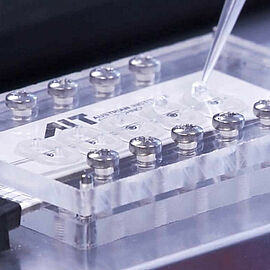 Diagnostic Biosensors
Our interdisciplinary team of chemists, physicists, biologists and electrical engineers develops highly sensitive, miniaturised, easy-to-use and cost-effective sensor systems for point-of-care (PoC) diagnostics, which are indispensable for the healthcare system of the future.
DNA-Technology
Nanotechnology is becoming a key technology with diverse applications in medicine, engineering and biotechnology. Together with our partners, we are working on new fields of application for DNA nanotechnology. We are developing new in vitro and in silico technologies to push the boundaries of what is possible.
Infectious diseases
Infectious diseases still represent one of the greatest threats to human health. In our working group at AIT, we are researching solutions that are relevant both for epidemic protection and the development of new antibiotics.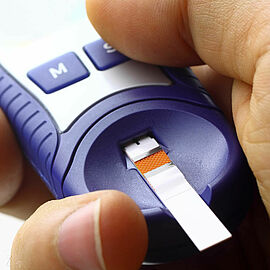 POINT OF CARE AND SYSTEM INTEGRATION
From sample preparation, biomarkers, assays, biosensors, microfluidics, process control and data analysis to the entire point-of-care device, we at AIT research and develop solutions to help medical staff provide better, targeted and personalised treatment.
OUR SOLUTIONS AND SERVICES