We at the AIT Center for Digital Safety & Security are aware that in view of the many new cyber threats, 100% security cannot be guaranteed. However, we can help companies and administrations to increase the resilience of their critical networks and IT infrastructures and protect their assets as best as possible.
European
pioneer

in the field of cyber security

Thanks to the special know-how at AIT, Austria is internationally regarded as a high-tech location for cyber security. Thanks to its many years of experience in the field of digital security, the AIT has established itself in this area as a responsible partner for the relevant national authorities and established as a recognized institution for cyber security in the European research landscape. AIT experts rely on machine learning to develop groundbreaking technologies and solutions for the future cyber security ecosystem and thus counteract the threats, which result from new, extensive ICT infrastructures with increasing networking and unclear areas of attack. These special IT security solutions set new standards and contribute to ensuring the competitiveness of domestic products on the global market through Austrian know-how.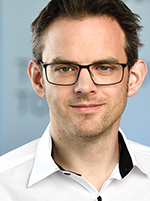 Events
no news in this list.