FROM BIG DATA TO DECISIONS
We support healthcare professionals in deriving information from the complex and rapidly growing amount of digital data in health and care systems (Big Health and Care Data).
With machine learning, natural language processing and predictive modelling, we provide methods and tools for the (semi-)automatic analysis of health and care data to support healthcare professionals in their decision-making processes.
PATH
With our Predictive Analysis Toolset for Healthcare (PATH), we support healthcare providers in developing data-driven processes, e.g. to prevent delirium during hospital stays or to optimise hospital discharge management based on the assessment of the risk for unplanned hospital readmissions.
EUPID
With the EUropean Patient IDentity (EUPID) system, we offer tools and services for pseudonymisation and record linkage in compliance with the Data Protection Regulation. The Joint Research Centre of the European Commission (JRC) has recently implemented EUPID for identity management in its European Rare Disease Registry Infrastructure (ERDRI).
Next Generation ICT Infrastructures
We also develop, evaluate and deliver next-generation ICT infrastructures and systems for biomedical research networks to collect and aggregate context-rich data using cutting-edge technologies (cloud, mobile, Internet of Things). One of our main application areas is paediatric oncology, with key customers and partners such as the Children Cancer Research Institute / St. Anna Children's Cancer Research (CCRI), the European Society for Paediatric Oncology (SIOPE) and the European Paediatric Cancer Reference Network (PaedCan ERN).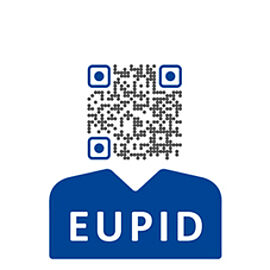 Research Services
Solutions for "Third Party Pseudonymisation" and "Privacy Preserved Record Linking", compatible with the General Data Protection Regulation
IT solutions for the use of healthcare data for research purposes
Predictive analytics - data-driven decision support for healthcare providers and health professionals