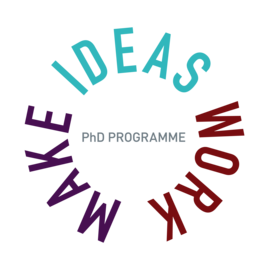 Welcome to the AIT – Austrian Institute of Technology PhD programme. Our group of around 200 PhD students plays an important role in the research profile of AIT. Gaining a doctoral degree not only is an important individual career step but also enhances the excellent research conducted at AIT. PhDs deliver innovative impulses through exploration of new scientific approaches and are important nodes in AIT's national and international scientific networks.
AIT is an applied Research and Technology Organization (RTO), and our PhD students are involved in ongoing projects while focusing on their PhD theses. In this way they gain excellent scientific and practical experience at the same time – scientific work is linked with business aspects such as entrepreneurship, patents, and the business exploitation of concepts. Furthermore, our PhD students benefit from numerous events, seminars and networking opportunities.
All PhD theses are carried out in cooperation with national and international universities. Education and supervision are provided by both organizations, which offers optimal support for outstanding research work.
For more information about our PhD programme, please explore the links below or directly contact our PhD Coordinator.
If you are interested in joining the programme, we encourage you to apply to one of our current vacancies. If there are no suitable current vacancies, you may submit an "unsolicited application" here.
In a nutshell
In Austria, only universities are authorized to award doctorates. AIT is a non-university Research and Technology Organisation (RTO). Therefore, Master studies and PhDs can only be conducted in cooperation with a national or international university.
AIT provides access to research infrastructure and supervision for day to day research projects, while academic supervision is provided by students' universities.
Each doctoral student must ensure that they have a university supervisior.
AIT offers a 3 year contract to pursue research work related to your PhD, with the expectation that you complete your PhD at the end of this period.
Starting dates offered throughout the year, depending on project requirements.
The PhD's research topic must fit within the strategic goals of AIT.
International applicants are encouraged to apply - more details regarding support for international applicants can be found here on the AIT page for expats