Hydrogen as a promising energy carrier for the transformation of the energy system
Hydrogen and synthetic gases are promising energy carriers in the context of the transformation of the energy system. In the decarbonization of energy infrastructure, industrial systems and the mobility sector, there are numerous possible applications for hydrogen-based technologies to reduce emissions. However, it is essential here to minimize the use of fossil raw materials through renewable energy sources such as wind, water or photovoltaics and thus to make the entire value chain of hydrogen and other synthetic gases (production, distribution, storage, end consumption) emission-free.
Building on many years of expertise in relevant issues of energy infrastructure development, the AIT Center for Energy positions itself in the hydrogen field as an innovative and independent development partner for industry, the energy sector, the public sector and relevant stakeholders. On the basis of scientific methods, excellent research infrastructure and technology neutrality, the aim is to evaluate possible applications of hydrogen neutrally with regard to costs, benefits and sustainability and thus to reduce the implementation risk in innovative hydrogen projects.
The AIT Center for Energy is based on the following thematic priorities
Integration of hydrogen technologies and synthetic gases in the energy infrastructure for efficient sector coupling taking into account energy management aspects
Material and energetic use of hydrogen in industrial processes to decarbonise industry
The AIT service portfolio in the field of hydrogen includes the following elements based on experimental and simulation-based scientific methods: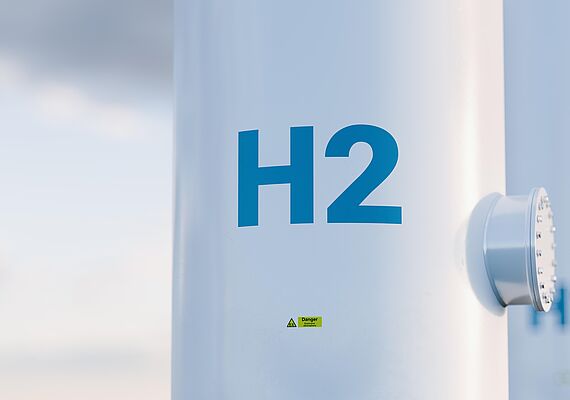 Energy economic considerations
Scenario development for the decarbonization of energy infrastructure and selected industrial sectors
Analysis of hydrogen-specific technological development paths and relevant market design
Validation of business models based on the energetic and material recycling of hydrogen-based technologies and systems
(Impact) analyzes of energy policy framework conditions for hydrogen as an energy carrier
Development of optimization concepts for the use of systems to increase profitability in combination with systems (PV, wind, battery, P2H) and existing regulatory framework conditions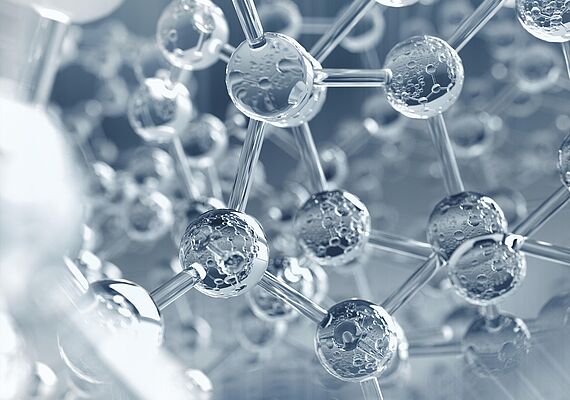 System integration infrastructure & industry
Techno-economic system considerations for integration in industry and infrastructure
Conception and technical layout (design) of hydrogen-based systems based on digital models ("digital twin")
Technology-specific support for procurement processes for hydrogen plants
Analysis of existing technologies and systems on the market
Investigation of the large-scale utility and flexibility of hydrogen-guided systems (e.g. fast-reacting electrolysers for demand response) in distribution and transmission networks
Design and interoperability testing of ICT interfaces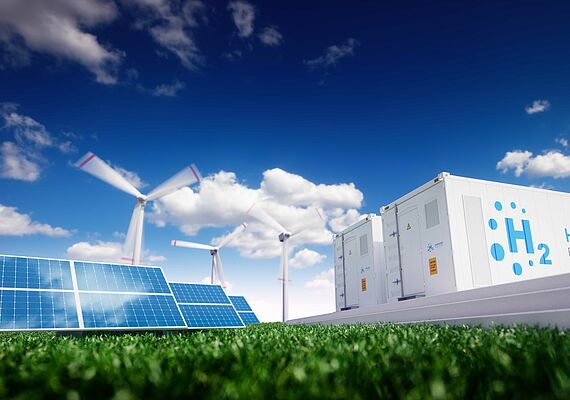 Development services
Development of novel oxide materials for catalysts in power-to-chemicals applications
Development of adapted power electronics systems and topologies for hydrogen systems (rectifiers for electrolysis systems, inverters for fuel cell systems)
Development of hybrid system concepts (coupling with PV, battery, thermal systems, wind turbines, hydropower systems)