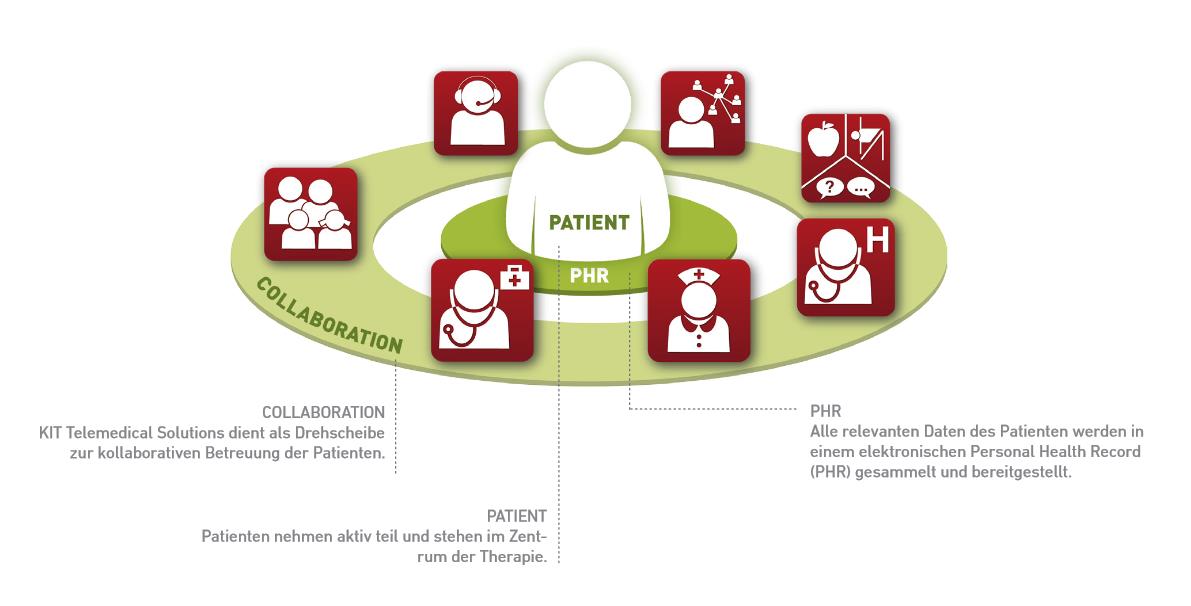 Image (AIT): With the KIT Telemedical Solution Platform, the treated persons and their data are at the center of care.
Keep in Touch (KIT) combines the advantages of electronic data capture with the capabilities of standard mobile phones and an intuitive handling to provide a solution for care and health related services. Data capturing is carried out using our novel AIT technology which is based on Near Field Communication (NFC) enabled devices
KIT enables simple and intuitive data transfer from medical devices (blood pressure monitor, glucometer, weighing scales ...) as well as broad range of data capture using passive RFID tags (ID-cards, monitoring of medication, well-being, activities...).
We can equip your medical device with our Keep in Touch module. We offer KIT compatible medical devices with an appropriate Web-Interface (or data-relay) for Home-, Health-, Telemonitoring as well as clinical studies.