AIT's fast LED strobing technology xposure:flash is the perfect complement to xposure:camera, AIT's 600 kHz ultra-fast line scan camera. The use of ultra-fast strobing can transform a single camera into a multispectral, multichannel and photometry acquisition system.
Advantages of high speed strobing
There is a trend in industrial inspection systems towards the simultaneous acquisition of more information. Even faster cameras with an increasing number of pixels are only one part of the solution. Adding high speed illumination can make more of these powerful cameras.
xposure:flash was specifically designed for industrial inline inspection. It simultaneously provides high illuminance and high homogeneity not only for one object plane, but homogenous illumination within a given 3D volume.
A specially adapted heat management system ensures maximum illumination stability and, together with the small unit size, this allows it to be used even in the tightest of Installation conditions.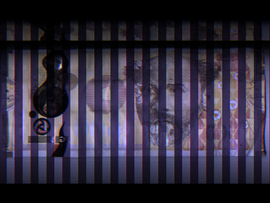 VIS and NIR data stream captured with one xposure:camera
xposure:flash enables new solutions for industrial inspection
Ultra-fast strobing enables new solutions for industrial inspection. It can transform a single camera into a Multi acquisition unit. By changing the light, e.g. direction, color or spectral range, between consecutive frames or lines enables new possibilites for advanced single camera systems.
Print inspection of 10 EURO banknote top: RGB | middle: intaglio print | bottom: hologram
Application fields
Multispectral line-scan system
Single camera inline photometric stereo
Single camera inline lightfield imaging
Inline inspection of challenging surfaces
Simultaneous inspection of print and tactile features