We don't just use technology - we live with it. Much more deeply than ever before, dealing with technology involves us emotionally, intellectually, and sensually. User experience research and experience-driven development have evolved as prominent building blocks towards future innovative and successful technologies. The Center for Technology Experience investigates specific factors as distinct measures of experience quality, the creation of dedicated experiences in key technology areas/key application contexts based on enhanced foundational interaction thinking and dedicated methods and tools to support the development of high-quality technology experiences.
For investigating technology experience in detail an infrastructure is needed for conducting state-of-the-art analysis and evaluations. To be able to investigate technology experience in a holistic way, it is necessary to include end users strongly throughout the development process. Thus, a range of facilities and tools are needed for user involvement.The lab-infrastructure of the Center for Technology Experience will be dedicated for two main areas: "Analysis and Evaluation" & "Prototyping".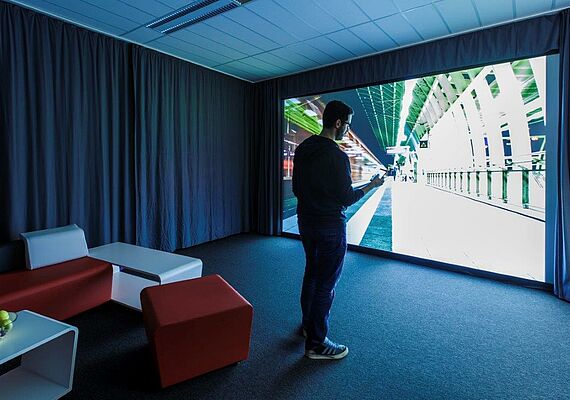 Context Lab
This Lab Room is designated for conducting UX and QoE studies. Two contexts will be available in the standard setup: Office and Home. Moreover it shall be possible to simulate a variety of contexts by using projectors, loud-speakers, actuators and decoration.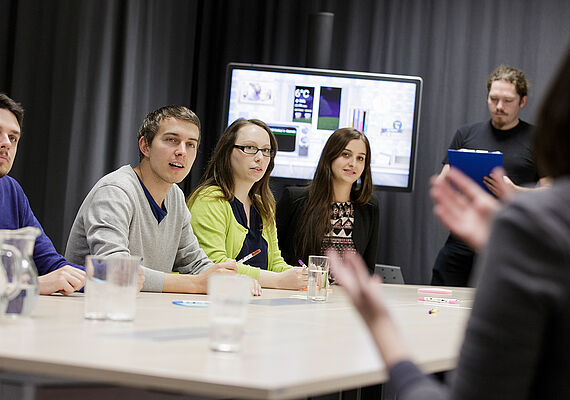 Focus Lab
This room is dedicated for conducting, recording and analysing workshops, focus-groups or collaborative work setups. Additionally, it can be used for parallelized QoE testing and interactive multiparty QoE testing in conjunction with the context lab.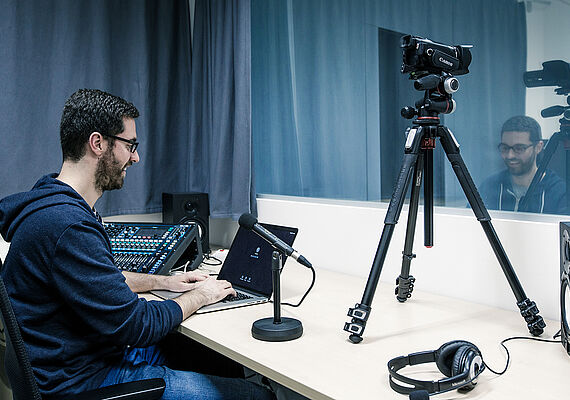 Control Room
Control Room
The Control Room enables researchers to supervise the study setup without being seen by the participants (through one way mirrors). Besides classical usability evaluations and user-experience studies scientists are able to control a setup remotely. This is especially necessary in so called "Wizard of Oz" scenarios.