Within the scope of the European research project "AgeWell", a virtual coach is being developed to accompany older employees during the retirement process and beyond. The main aim of the project is to enable older people to achieve a more self-determined life and a healthy lifestyle. AgeWell provides a virtual coach based on an avatar and a robot (physically embodied device). This virtual coach is designed to not only support the target group in their transformation into retirement, but also to help the company to keep its employees motivated for a longer period of time and to pass on their knowledge and experience to other employees after retirement and to work well across generations.
Through the user-centric approach, the end users are involved in the project from the very beginning. Recruitment is done with the help of end-user organisations and larger companies. AgeWell takes a holistic approach by supporting the aging user with appropriate advice and guidance as needed. A second end user group, consisting of retired senior citizens, will simulate the later phase of AgeWell usage in the trials.
Check out our new video explaining the AgeWell Concept: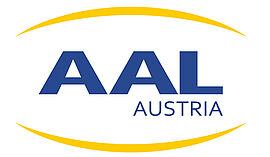 The AgeWell project is co-funded by the AAL Joint Programme Call 2018 under the reference no. aal-2018-5-92-CP.
***More information here***