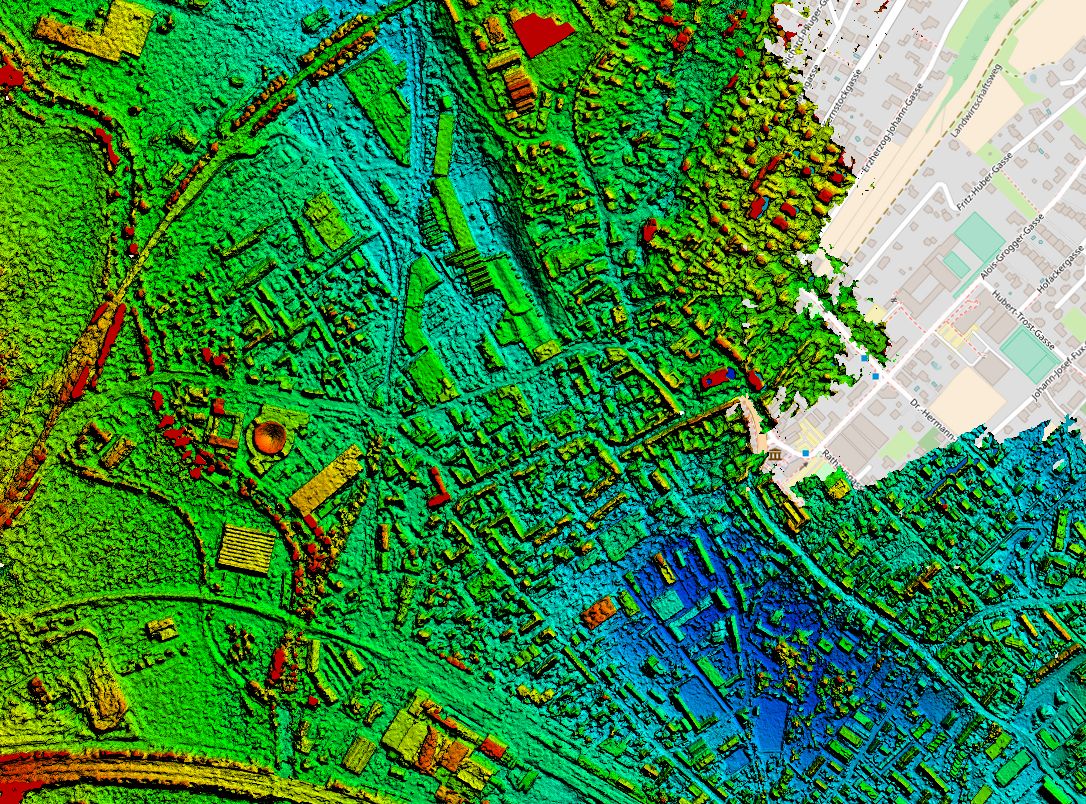 Thermal screening for urban climate protection
Objective
HOTSPOTS aimed to provide cities with tools and scientifically sound methods to capture the current state of a building's energy efficiency and to offer a basis for decision making to improve current conditions. As a result, environmental quality can be increased and a contribution to climate protection can be achieved.
Project description
Nearly all major cities have large building stocks that thermally underperform. Identifying weaknesses on a city-wide scale and finding cost-effective measures is a pressing topic in terms of guiding future investments. This project used a 3D Thermoland register, which is generated from aerial images, to gather comprehensive thermal data of urban areas. The individual image data was linked to a city-wide data base, after which the image data was used to generate 3D building models. Based on this imaging, critical spots with great potential could be identified for optimisation. Within the selected hot spot, drones conducted detailed scanning flights to expand the database and provide a deeper thermal analysis. This allowed the extraction of relevant geometric parameters for optimisation measures in the urban area.
Based on the new data, an analysis of weaknesses in the city districts was carried out. A Decision Support Instrument was used to develop scenarios for selected city districts that show optimal combinations of measures within a certain budget, while still taking energy consumption and CO2 emissions into account.
Afterwards, an Effective Measures Catalogue was produced that includes influencing factors for defined critical spots in the city that have great optimisation potential.
Main conclusions
A method for identifying thermally underperforming districts and hot spots.
An assessment of potential for remediation that involved detailed scanning flights and on-site inspection.
Use of the Decision Support Instrument to create optimal scenarios for building refurbishment.
Development of an Effective Measures Catalogue based on the criteria catalogue and scenarios created by the Decision Support Instrument.
Funder
bmvit - Stadt der Zukunft