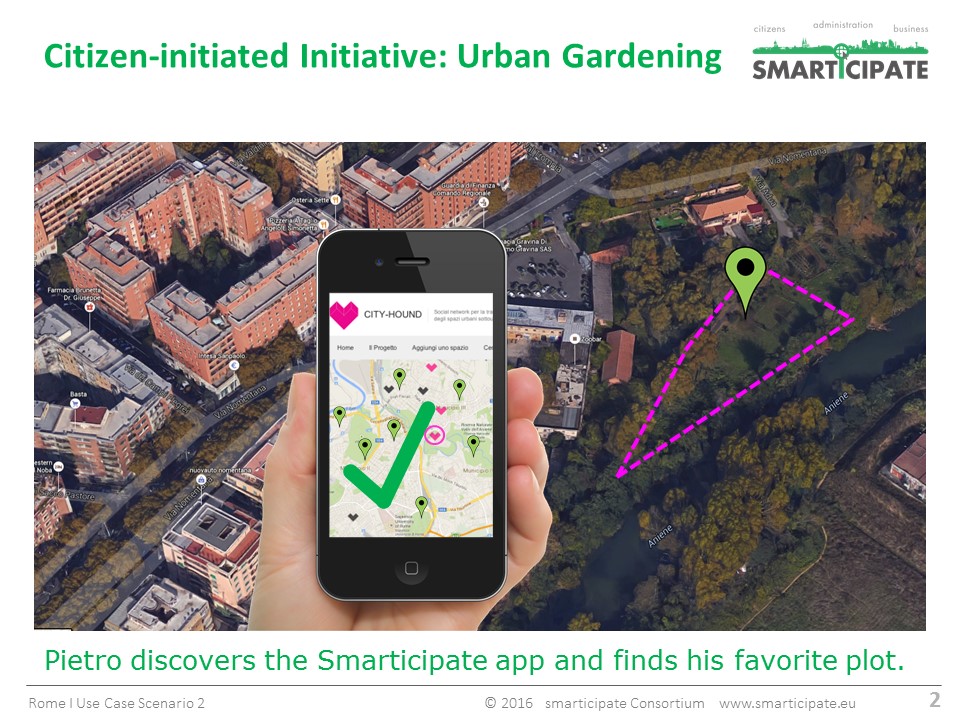 Smart open data services and impact assessment for open governance
Objective
smarticipate is a data-based citizen dialogue system. It transforms public data into new intelligence and transposes elements of intelligent ICT development into urban governance. The project aim is to integrate bottom-up processes in the realm of urban planning, using the full potential of citizens by sharing ideas in the co-production of decision making.
Project description
smarticipate transforms interactions between citizens, businesses and public administrations in the management of cities, providing a must-have tool that improves cities' performance. It leverages government/citizen relationships, reduces burdens on government via co-production of tasks, and saves money through increased efficiency of processes.
Consequently, citizens gain full access to open data and obtain feedback on their neighbourhood-related and citywide ideas for city development. This is achieved in a playful way through digital dialogue based on the creation of an open, easily accessible platform. This allows governments, NGOs, businesses and citizens to develop their own apps as producers and co-producers. Thus, citizens are empowered to play active roles in the public domain, to develop new tools, and to generate new public services.
smarticipate offers real-world solutions that have been developed and rolled out in Hamburg, Rome and London. The three pilot city demonstrations are operating successfully, with further roll outs surely to follow.
Main conclusions
Funder
European Commission - DG Research and Innovation