Micro-vehicles as a catalyst for shifting everyday journeys to the environmental alliance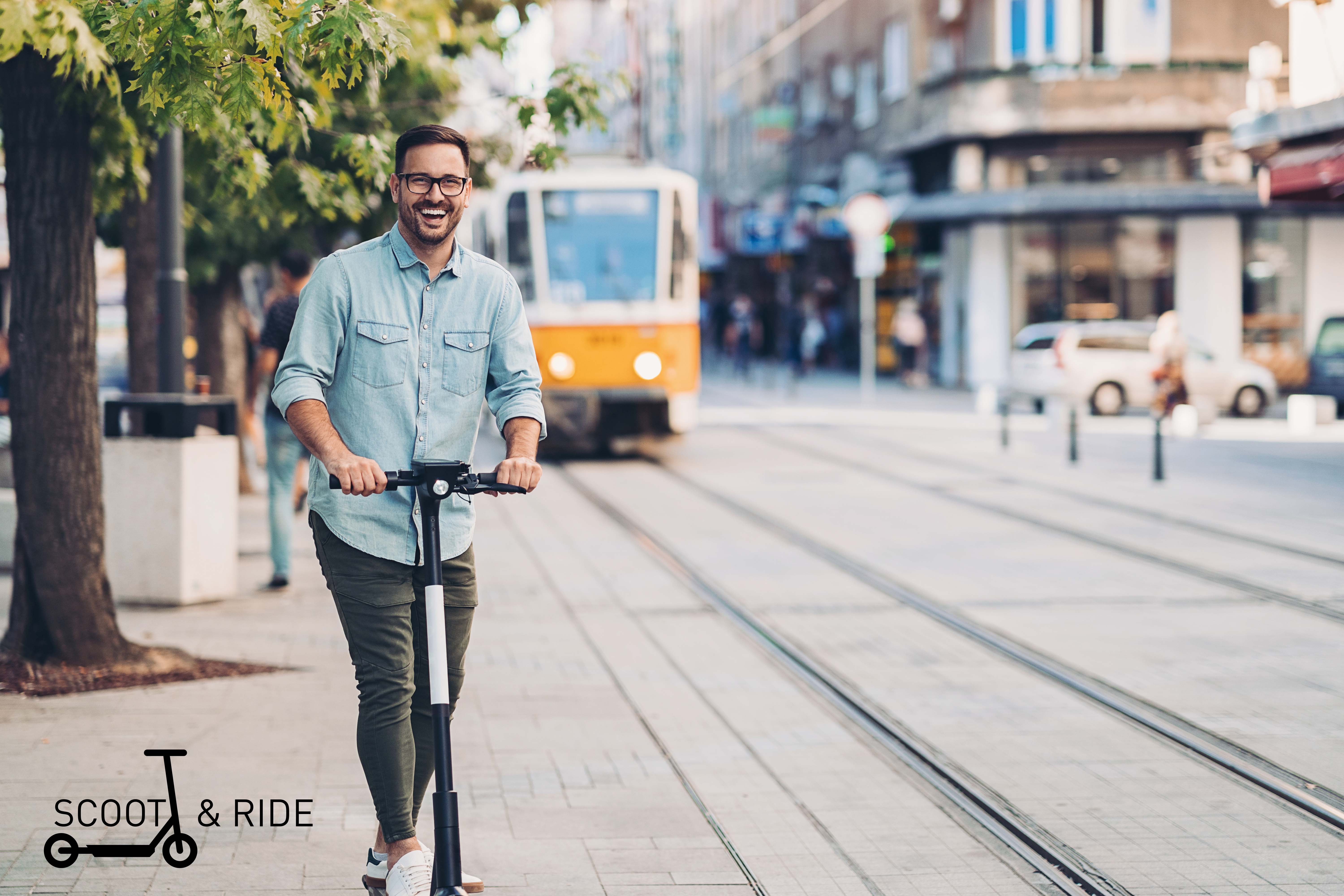 Within the framework of Scoot & Ride, measures to make very small vehicles (powered by muscle power or electricity) more attractive were identified and analyzed so that they can act as a catalyst for shifting everyday journeys to the environmental network. It was found that both classic pedal scooters and e-scooters have the potential to have such a shifting effect.
On the basis of a comprehensive literature study, a catalog of possible measures for making transport more attractive was compiled and the impact of each measure on the following topics was examined:
Attractiveness of micro-vehicles
multimodality
traffic safety
Conflict mitigation in favor of pedestrians
Additional benefits for cyclists
Additional benefits for pedestrians
Afterwards, the potential for modal shift to micro-vehicles, especially in connection with the proposed measures, was investigated in an online survey with 382 participants. The survey results confirmed the modal shift potential of both scooters and e-scooters, especially for shorter distances.
It also showed the relevance of infrastructure measures, e.g. wider bike lanes and sidewalks and parking facilities for public transport. While the willingness to switch from public transport was generally quite high and from private motorized transport still clearly visible, cyclists were hardly willing to switch to micro-vehicles.
Finally, these survey results were incorporated into a model-based impact assessment in order to quantitatively estimate the changes in the modal split for the modeled area (Vienna and Lower Austria). The results confirmed a recognizable impact by the proposed measures, considering two sample regions (Pressbaum in Lower Austria and Donaustadt in Vienna). The final part of the study is a cost estimationof the investigated infrastructure measures.
The main project results (catalog of measures, survey results and possible modal shift effects) are documented in compact form in a report, which is available for download on this website.
Funded by the Federal Ministry for Climate Protection, Environment, Energy, Mobility, Innovation and Technology (BMK) and the Austrian Research Promotion Agency (FFG) as part of Mobility of the Future - 12th call (autumn 2018).