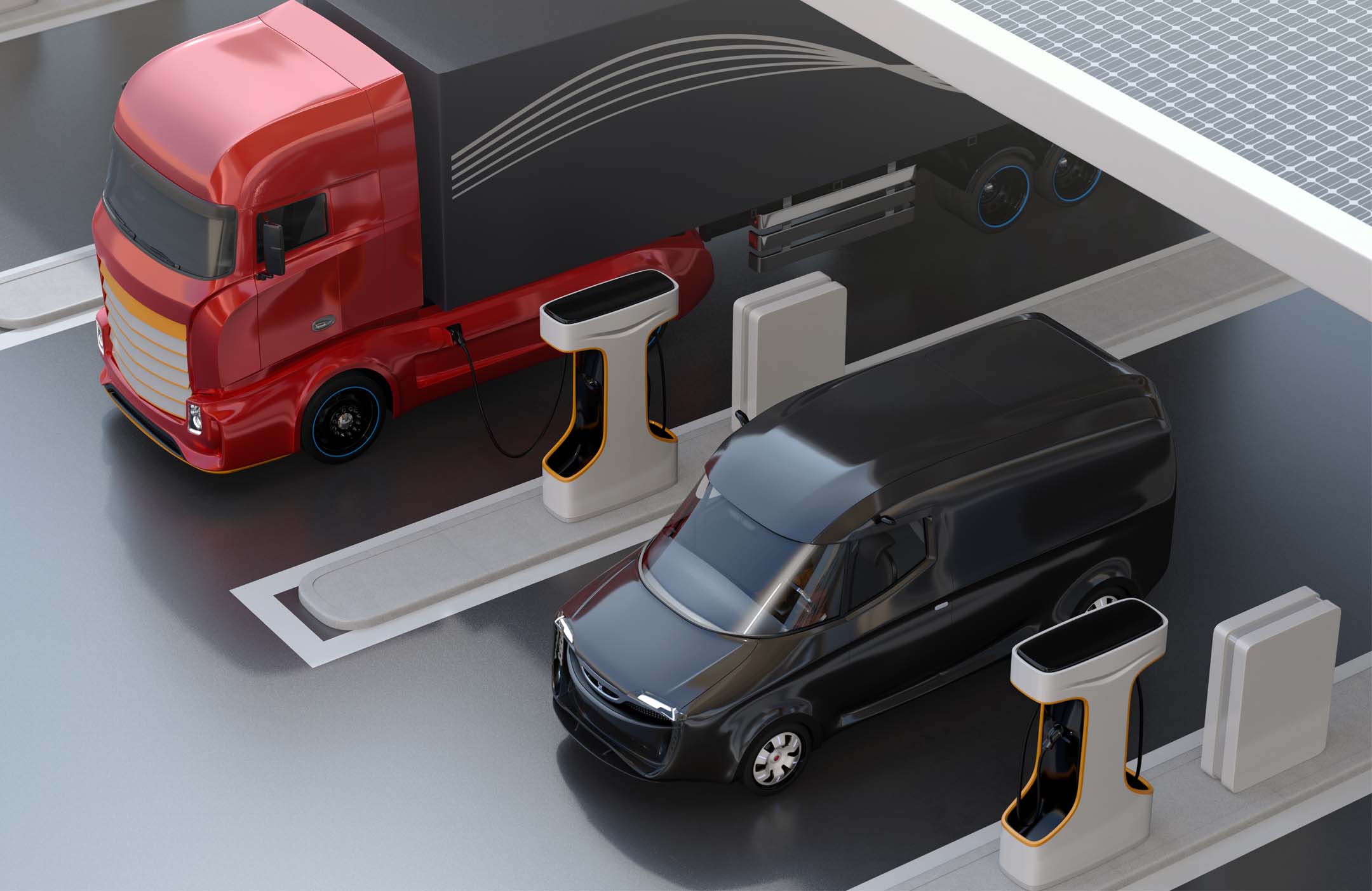 Fast charging station and and suitable infrastructure for heavy vehicles and buses
The decarbonisation of transport is an essential building block for achieving climate goals. For the complete electrification of heavy-duty vehicles and buses, innovative approaches and an intelligent high-performance charging infrastructure are still needed.
The MEDUSA (multi-megawatt medium-voltage fast charging) initiative is divided into two sub-projects. In the first project phase (05/2021 to 10/2022), the requirements definitions, the topological implementation as well as the design and comparison of several solutions and a concept demonstration will be prepared. The second project phase will focus on the construction of a large-scale demonstrator as well as analyses of geographical conditions and traffic flows coupled with network simulation. The construction of the demonstrator is based on the results from Phase 1.
"Fast charging a truck requires the power of 3 megawatts. Providing this high power is a major challenge for the distribution grid. Therefore, in the project, we are working with selected partners who have the technological know-how to develop a multi-megawatt fast charging station with direct medium-voltage grid connection as well as grid-stabilizing properties. In the future, these charging columns should enable both rapid charging of 3 megawatts or multiple charges of 150 kilowatts, which corresponds to the demand of around 20 passenger cars," explains Markus Makoschitz, project manager and senior scientist at the AIT Center for Energy. Furthermore, CO2 emissions are to be reduced by connecting battery storage systems in combination with solar power technology.
Project Partner
AVL List GmbH, EnerCharge GmbH, Infineon Technologies Austria AG, Xelectrix Power GmbH
Funding line
The MEDUSA project is funded under the Zero Emission Mobility, a research and demonstration program of the Climate and Energy Fund in the field of sustainable mobility and energy supply.
https://www.klimafonds.gv.at/call/zero-emission-mobility-2021/