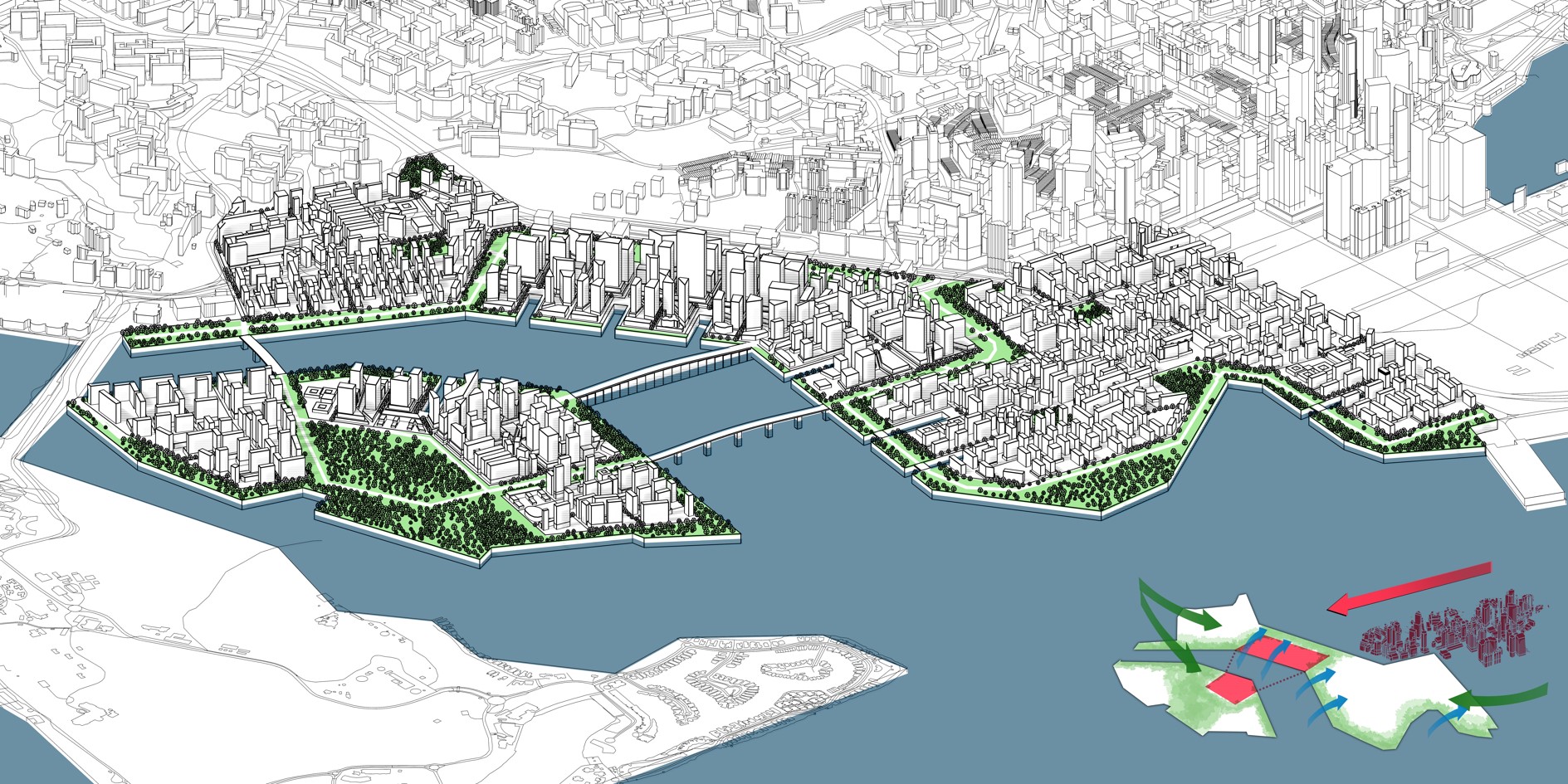 Rapid prototyping of a new district
Objective
An adaptive AI-led master plan was developed to guide the creation of comprehensive urban planning and design variants for a new district in Singapore. The resulting planning tool assisted designers in this and other complex urban planning processes.
Project description
This project aimed to reveal the transformational potential of computational rapid prototyping for a 400-hectare container terminal. The terminal occupies a central location within the neighbouring city's Central Business District and offers a direct connection to the Jurong East Business District. The project team developed an adaptive digital master planning tool that integrates various urban planning and design dimensions, such as traffic and landscape planning. The master planning tool can rapidly provide planners and decision makers with a wide range of quantified urban planning and design scenarios. The tool's computational method allows for quick adjustments or changes in design, while providing instant performance evaluations.
The project-developed master plan represents a highly comprehensive planning study that provides a valid base for further design detailing by planning experts. A study of the container terminal provided decision makers with three scenarios and proved that, according to local building codes, the new Tangjong Pagar Waterfront District could be developed as a mixed-use area with a gross floor area of 12 million square metres.
Main conclusions
Development of an adaptive master plan model that allowed rapid prototyping of urban design variants for a new urban district.
An integrated digital urban master, which includes various simulations — for traffic, solar radiation, microclimate, energy demand, economic potential etc.
The urban planning tool was developed for worldwide use.
The developed tools are part of a collection of components for Grasshopper/Rhino3D.