11th Annual Conference on Health Informatics meets eHealth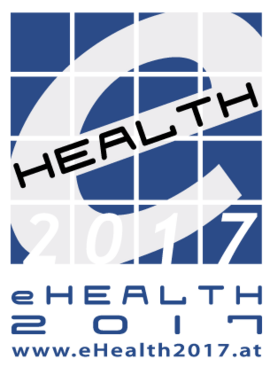 In keeping with its motto, "Health Informatics meets eHealth", the eHealth conference series provides a platform for researchers, practitioners, decision makers and vendors to discuss innovative health informatics and eHealth solutions so as to improve the quality and efficiency of health care. Each year, this event attracts up to 300 participants from academia, industry, government and health care organizations.
The special topic for eHealth2017 will be "Digital Insight – information-driven Health&Care"
Conference proceedings
All accepted full papers (both oral presentation and posters) will be published "open access" by IOS Press in the Studies in Health Technologies and Informatics series. They will be indexed in PubMed and Web of Science, among others. Selected papers will be considered for publication in a special issue of Applied Clinical Informatics (ACI).
Paper Submission
Paper submission will open in December 2016 and will be open until 2017-01-31.
More detailed information regarding participation conditions and deadlines can be found here:
E.T. Award
The 2017 E. T. Award is assigned to the applicant who uses information and communication technology in the most innovative way, in order to establish new opportunities for communication in between partners in health care.
For further information about the conference, please visit: